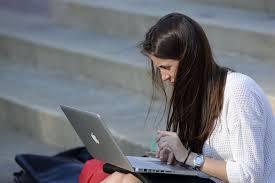 When you're living the student dream, money can be rather tight. In fact, if you were to walk up to a university student right now and ask them what they want more than anything, the answer would likely be, "more money". Although we don't have the ability to wave a magic wand and bestow a lump sum of cash upon you, what we can do is give you all of our very best tidbits of advice for making your money stretch that little bit further and getting some free stuff as a student.
If there's one thing students love, it's a good bargain. By now, we're all well aware of the usual suspects – which high street stores offer generous student discounts and which restaurants will give you a free dessert with your meal (and you probably had it all sussed out before even setting foot on campus for the first time). When you're a student, bagging a bargain at any given opportunity is great news – but getting something for free as student is even better.
From entertainment, to food and drink, and even study materials – for students, there are freebies to be found in every metaphorical nook and cranny; you just need to know where to look for them. To lend you a helping hand, we've listed a few genuinely useful ways which you can (100% legitimately) score free stuff as a student.
1. Freshers' Fair.
Freshers' Fair – or 'societies fair' as it's sometimes referred to – typically takes place in the middle of towards the end of Freshers' Week at the beginning of the academic year. It gives students the chance to scope out new sports clubs and societies to join, and it can be well worth attending – even if only for the freebies. Freshers' Fair is somewhat of a haven for free stuff for students, with many societies giving away freebies such as gadgets and food even just for enquiring. Think free t-shirts, posts, and free pens to last you a lifetime.
2. Bask in free entertainment – on and off campus!
You don't need to break the bank to have a good night out. The majority of universities offer free entertainment right on campus in the form of student nights, comedy nights and gigs, to name but a few – and often, all you'll need to attend is your student ID. Keep an eye out for upcoming events in your student union and on student bulletin boards across your campus. Your free entertainment doesn't have to end there, either – it's available on campus and beyond. For example, with your student ID you can join E4 Slackers Club, a free-to-join club for students, offering members the chance to attend special previews every month – you guessed it, for free!
3. Sign up to free trials.
Taking advantage of free trials is a perfect (albeit somewhat sneaky) way to access a wide range of cool services without having to shed a single penny. You could opt for a free month of Netflix (plenty of time to binge-watch the whole of Gossip Girl) or, even better, as a student you can opt for a 6 month free trial of Amazon Prime + Prime Video. Just don't forget to cancel your trial as soon as it ends (set a reminder on your phone and calendar!)
4. Claim your birthday freebies.
What if we told you that you could be bombarded with free stuff on your special day? Numerous companies offer newsletters and loyalty schemes which you can sign up to in order to receive a plethora of goodies on your birthday. For example, you can download the Greggs app and check the 'rewards' tab on your birthday for a free cupcake or sweet treat. Yes, please!
5. Check out local free listings.
Furnishing your student digs certainly doesn't need to be a costly affair. Keep a close eye on local Gumtree and Freecycle listings, as more often than not, fellow and former students may be giving away their unwanted household items free of charge. Local Facebook groups can help you to uncover some free gems, too.
6. Take advantage of free museum admission.
If you're looking for something to do on a rainy day that won't break the bank (and that isn't just another Netflix binge-watch), several museums and art galleries around the UK offer free admission to students. There is truly a wealth of free, accessible history and art just waiting to be explored.
7. Keep an eye out for free product samples.
More often than not, you'll find a plethora of companies offering free samples of all kinds of things, from makeup and toiletries, to food and drink, to books, and even health products to name but a few. Sites like FreebieList.com list all kinds of free goodies and are usually updated daily to bring you the latest offers.
8. Attend launch days.
Launch days are a great way to pick up something for nothing. Whether it be the launch of a new store, a new bar, or a new student event; you could end up bagging yourself all kinds of free stuff such as free food, free drink, and free stationery. Keep a close eye on local media for upcoming launches.
9. Make the most of free calls abroad (and at home!)
Feeling homesick? Not every student has the means to visit home every weekend, with public transport often being costly. Though don't fret, you don't have to lose touch with your life back home. With Skype and FaceTime you can make free calls to your friends and family back home when you're far away (even overseas!) using WiFi.
10. ALL of the free food (and booze!)
It's time to bid farewell to your typical student diet of baked beans, porridge and ramen noodles. From attending supermarket openings, to bringing along your student ID when eating out on your birthday; as a student, there are plenty of ways you can indulge in ALL of the free food (and booze!)