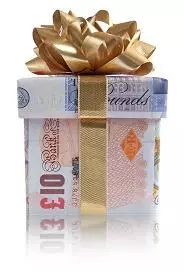 With rising student debt a hot political potato, always getting plenty of media attention, it might come as a surprise that many organisations which offer scholarships, grants or bursaries to UK students, often struggle to get enough suitable applicants.
The Scholarship Hub, has questioned 20 leading organisations, offering scholarships, grants or bursaries to UK students, including the Royal Television Society, the Miranda Brawn Diversity Leadership Foundation and the Millford Haven Port Authority, and found that many of them often struggle to get enough suitable applicants.
You would imagine, if you are an organisation giving away up to full tuition fees in some cases as free money, that they would be inundated with applicants but that is simply not the case.
Half (10 out of 20 organisations) said they had to work quite hard to attract applicants, often having to extend deadlines and almost a third (seven out of 20) said they get less than 50 applicants. Only two said they were overwhelmed with applicants.
So why aren't students applying?
One of the barriers for organisations is the problem of raising awareness among students, with 14 out of the 20 citing universities' reluctance to promote external scholarships as a key factor in this.
Any student who thinks it's not worth applying for scholarships, should note that 7 of the 20 organisations questioned said they get less than 50 applicants, so your chances are actually pretty good.
As well as tuition fees, which now stand at up to £9250 per year in England, students face living costs of up to £790 a month, and are increasingly being forced to take part-time jobs or be supplemented by the bank of Mum and Dad to plug the difference.
What type of funding is available?
Scholarships, grants and bursaries are not just for disadvantaged students. Funding is offered for a wide range of reasons from academic merit and financial need, to musical and sporting talent, personal circumstances such as where you come from or what your parents do and awards for recognition of your involvement in community.
Scholarships are offered by the universities but there are also external organisations such as charities, trusts, companies and professional associations which offer scholarships to students at any university. Some organisations what to encourage particular students into their industry, others just want to raise awareness of their company name among the student population, but whatever the reason, it is still free money.
Of the organisations questioned, eight (40%) offer scholarships for charitable purposes, seven (35%) to nurture new talent for their industry and three (15%) for marketing purposes – with two (10%) stating a combination of reasons.
Somebody has to win – it could be you.
Michael Truckle, from Bracknell, is a Lloyds Scholar and is studying Accounting and Finance at Warwick University. "Being a Lloyds scholar has been invaluable to me. It has helped me in several ways from gaining a summer internship to improving my prioritisation skills and ultimately making sure I enjoy every second at university. The programme has been extremely valuable and I couldn't recommend it more," he said. As a Lloyds scholar he received a bursary of up to £2000 a year, access to a mentor and two summer internships.
Aya Helmy, from Belfast in Northern Ireland, was awarded the Belling Scholarship for Engineering in 2014, which gave her £3,000 a year towards her degree at the University of Cambridge. "The Institution of Engineering and Technology (IET) scholarship provided me with financial security and gave me opportunities I wouldn't have had otherwise, including a summer internship."