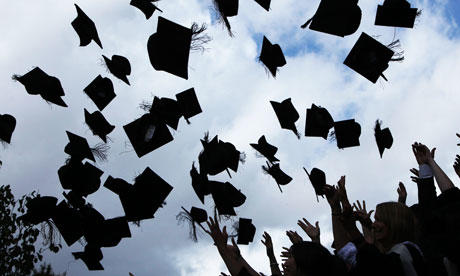 Thinking of doing a Masters next year? Looking for funding?
Did you know that many university offer very large discounts and scholarships to students who achieve high grades (usually 2:1 or above) in their undergraduate degrees as incentives to attract the best students to study at postgraduate level. In many cases the scholarships on offer will cover your tuition fees for a one year postgraduate course, so it's worth looking around at where you could study.
Here are some examples of Masters scholarships currently on offer, but do check our database for others.
Chancellor's Masters Scholarships – University of Sussex
Up to £10,000 scholarships for UK/EU and international students who have graduated with a first from any UK higher education institution in the last year.
https://www.thescholarshiphub.org.uk/chancellors-masters-scholarships/2285
Dean's Award for Enterprise – Loughborough University
Open to students who are in possession of an offer (conditional or unconditional) of a place on a postgraduate taught course at Loughborough University's London campus and wish to launch a business. Worth up to 90% tuition fee discount
https://www.thescholarshiphub.org.uk/deans-award-enterprise/2477
Vice Chancellor's Scholarships – BPP University
The Vice Chancellor's full fee paying scholarship is open to all applicants to BPP University who are the first in their family to attend university, meet the admissions criteria for the relevant programme and demonstrate a high record of academic achievement.
https://www.thescholarshiphub.org.uk/vice-chancellor%E2%80%99s-scholarship/2643
Highly Skilled Workforce Scholarships – Edinburgh University
A full tuition fee scholarship open to UK nationals who are permanently domiciled in Scotland, as well as EU nationals (excluding UK nationals) domiciled in EU or Scotland but not elsewhere in UK. Candidates must have, or expect to obtain the international equivalent of a UK first class or 2:1 Honours degree at undergraduate level. Please check list of eligible courses. https://www.thescholarshiphub.org.uk/highly-skilled-workforce-scholarships/2726
Sheffield Postgraduate Scholarships – University of Sheffield
Open to students who have achieved or are predicted to achieve a First Class Undergraduate degree and also meet one of the specified widening participation criteria.
https://www.thescholarshiphub.org.uk/sheffield-postgraduate-scholarships/3004
Postgraduate Scholarships – Glasgow Caledonian University
Full tuition fee scholarships open to Scottish or EU students who have applied for a full time Masters programme
https://www.thescholarshiphub.org.uk/postgraduate-scholarships/3162
Masters Scholarships – Middlesex University
Up to 50% tuition fee discount from a range of Masters scholarships across Arts, STEM, Law, Sociology, Business, Health & Education. Open to prospective students who achieve 2:1 or above in their undergraduate degree. Check website to see if your course is eligible.
https://www.thescholarshiphub.org.uk/masters-scholarships/3285