Applying for Student Finance
For many students, applying for student finance can be a daunting prospect. Though there are certainly more tedious tasks when it comes to preparing for university life – applying for your funding as a student certainly isn't as difficult a process as it may seem.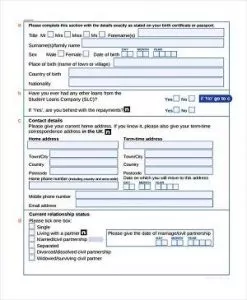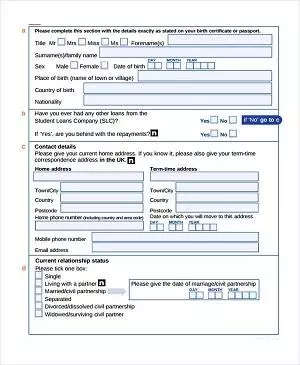 Student finance is the official government funding you apply for. It will help you to pay for your higher education and the associated fees, such as tuition and living expenses. As a young adult, your student loan is likely to be the first loan that you ever take out. Therefore, it's hugely important to have a good understanding of what you are entitled to and how you can apply. In this post, we're detailing everything you need to know about applying for student finance.
What Student Finance am I entitled to?
When applying for student finance, it's important to make yourself aware of what exactly you are entitled to. This ensures that you know exactly what you can expect.
Student finance is open to UK and EU nationals. However, the amount you will be entitled to will vary depending on your background and numerous other factors. These include what you are going to study and where.
1. Tuition Fee Loan
All full-time students are entitled to a tuition fee loan. The Loan is designed to cover the full cost of the university tuition fee. It's transferred directly to the institution that you are attending, so you never see the money. However, it is important to note that not all tuition fees are the same in every region. These vary across England, Scotland, Wales and Northern Ireland, as tuition fees vary across these locations. The maximum tuition fee loan currently stands at £9,250. If the university you are going to charges this for your course this is the loan you will get.
2. Maintenance Loan
All eligible students are also entitled to a maintenance loan. This is designed to help students pay for living costs whilst at university. The loan lands in your bank account at the start of each term in the form of instalments. You can use it however you like, but the smart thing to do is put it towards your basic living costs. For example, accommodation, utility bills, food, savings, and so on.
It's important to note that maintenance loans are awarded on a sliding scale. The higher your household income, the less support you'll get. Whereas students from low-income households may be eligible for an increased maintenance loan. What you will get also varies depending on the specific region of the UK.
Other financial support available:
Note that when applying for student finance, there are also plenty of scholarships, grants and bursaries available which you could also be eligible for. This is money that does not have to be repaid at all.
Student Grants – these are available for special circumstances from the government for specific reasons, such as child care, disabilities or if you are training to be a teacher.
Scholarships and Bursaries – are offered by the universities, companies, charities and professional associations for a wide range of reasons.
How do I apply?
Throughout the UK, applying for student finance can be done either online here or by post. This is with the exception of Scotland, which is online-only. Whichever you choose, it's important to keep in mind that you may be required to post evidence to support your application. This includes your passport, birth certificate or any additional paperwork that may be required.
In order to adequately complete your application, you will need:
● A valid UK passport
● A valid email address
● Bank account details
● National Insurance Number
● Your school, university and course details
● Your household income information – your parents will need to provide this so give them plenty of time to find the relevant documents
● Information about any support you receive already
How long does it take?
Student Finance can take up to 6 weeks to process your application. It could be even longer if you leave it until peak time. Be sure to give yourself plenty of time to get your application in.
Deadlines and applying late for student finance?
It's important to make yourself aware of the deadlines for applying for student finance. Although you can still apply after the deadline, you may not receive your money when you need it most. Get your application in early soon after it opens, which tends to be February-March time each year. Once applications open, deadlines will be set for applications from new university students and returning university students.
Perhaps you made a last-minute decision to attend university, or got into university through UCAS Clearing. Should you apply late for student finance there will still be time to get your application in, even if you miss the deadline.
If you do apply for student finance after the deadline all it means is you may not receive your money at the very beginning of term, not that you've missed the opportunity entirely. Therefore, it's important to have at least some form of financial back-up in place until your loan comes through.
Useful websites
English students: https://www.gov.uk/student-finance
Welsh students: https://www.studentfinancewales.co.uk/
Scottish students: https://www.saas.gov.uk/
Northern Irish students: https://www.studentfinanceni.co.uk/