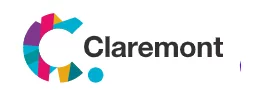 Applications for 2021 are now closed
Claremont is an award-winning commercial interior design and fit-out company based in Cheshire designing mainly for the high-end workplace sector on projects throughout the UK. We recognise the importance of addressing the existing lack of diversity in the Interior Design Industry and as a result we have created a scholarship for students from a Black & Ethnic Minority groups (BME) to support their journey in to a career in the design industry.
Who is eligible?
The Scholarship is open to students currently studying on one of the listed design related courses in the UK, who also meet the following criteria:
Currently in your second year of one of the specified 3 or 4 year undergraduate courses listed below
From a Black & Ethnic Minority (BME) background
You must have the permanent right to work in the UK.
Have a household income below £50,000 evidenced by a means-tested assessment as part of your application for a student loan
You must have a passion for interior design and a desire to work in the industry on graduation.
What does the scholarship include?
The scholarship will provide an award of £1,500 a year for 2 years, plus a paid work placement (subject to continued good academic achievement). You can either take the placement over the summer between year 2 and 3 of your degree or as a full year's placement for a sandwich course.
Scholars will also be assigned a mentor who will be one of our young designers, who can support and guide you during your studies and work experience.
Timeline
Applications Open : 5th September 2020
Applications close: 30th January 2021
Shortlisted applicants notified by 15th February 2021
Interviews to be held: Week commencing 22nd February 2021
Winner notified by February 28th 2021
How do I apply?
In order to apply for the scholarship you will need to complete the online application form.
Applicants will be judged on their passion for design and a commitment to a career in the industry.
Design Project
You will also be required to complete a design project. If you are shortlisted, you will be asked to talk us through your project by phone/video call.
NB: The Design Project requirement has been changed in light of the fact that students are now working remotely. You can now submit one of your existing projects that you have already produced. This project does not have to reflect the one we have asked here, however if you do still wish to submit our project you are welcome to do so.
Download the design project briefing documents

Eligible Courses
Interior Architecture & Design
Arts University Bournemouth
Birmingham City University
Coventry University
University of Gloucestershire
University of Hertfordshire
Leeds Beckett University
University of Lincoln
Nottingham Trent University
University of Portsmouth
Sheffield Hallam University
Teesside University
Interior Architecture and Design (UCA Canterbury)
University of Creative Arts Canterbury
BA Interior Design
Anglia Ruskin University
Bath Spa University
University of Bedfordshire
University of the West of England
Cardiff Metropolitan University
University of Central Lancashire
University of Chester
De Montfort University
University of Derby
University of East London
University Edinburgh
Falmouth University
Glasgow of School of Art
University of Gloucestershire
University of Huddersfield
Heriot Watt University
Kingston University
Manchester Metropolitan University
Middlesex University
University of Northumbria
Norwich University of the Arts
University of Plymouth
Regent's University
University of Salford
University of South Wales
Solent University
University of the Arts London
Teesside University
University of West London
University of Wolverhampton
York St John University
Interior & Spatial Design
University of East London
Bucks New University
Edinburgh Napier University
University of the Arts London
Interior Architecture & Spatial Design
University of the Arts, Bournemouth
Interior Architecture
Brighton University
University of the West of England
Interior & Environmental Design
University of Dundee
Interior Design & Styling
Plymouth College of Art
Terms & Conditions
Applicants for the Claremont Diversity Scholarship agree to be bound by these terms and conditions. The promoter of the scholarship is Claremont, Claremont House, 2 Kelvin Close, Birchwood, Warrington WA3 7PB
No other alternatives to the scholarship will be offered and the scholarship is not transferable.
All applications must be completed and received in full by November 20th 2020. No consideration will be given to applications which do not meet all the conditions set out herein, which are incomplete or invalid, or which are received after the deadline. Claremont accepts no responsibility for applications that are lost, corrupted, damaged or delayed in transit.
All applications must be received via the online application form at https://www.thescholarshiphub.org.uk/Claremont-Diversity-Scholarship
Completed design projects must be emailed to [email protected] using the same email address you have entered on the application form. If you use a different email address we may not be able to match your project to your application.
Only one application will be accepted per applicant. If an applicant is found to have submitted more than one application, they will be disqualified.
When you apply for this scholarship, your personal and contact information will only be used in relation to this application and will be shared between The Scholarship Hub and Claremont for this purpose only. More on the Companies' privacy policies can be found here https://www.claremontgi.com/gdpr-policy/ and https://www.thescholarshiphub.org.uk/terms-conditions-and-privacy-policy/
The scholarship winner will be asked to provide a letter from their course tutor confirming continued academic achievement and good attendance before receiving the final year scholarship payment.
In accepting the scholarship, the scholarship winner agrees to take part in any promotional activity to publicise the scholarship, as required by Claremont.
Winners will be notified by December 15th 2020.
Scholarship money will be awarded directly to the scholarship winner in five separate instalments. The first one will be for £1,000 and 4 subsequent instalments of £500 each at the start of each academic term (subject to continuing academic success) The money can be used however the student chooses.
The Scholarship finalists will be judged on a discretionary basis based on the merit of each application, by the selection committee. The decision of the selection committee regarding each application shall be final and there is no appeal against this decision.
Scholarship winners may be offered paid internship opportunities during the course of their degree at Claremont but this does not constitute an offer of employment upon graduation, nor is there any obligation on the winner to accept such an offer.
Any winner found to have supplied incorrect or misleading information in their application at any time after the award will be liable to immediately repay any and all awards.
This scholarship opportunity is not open to employees or the immediate family of employees of Claremont.