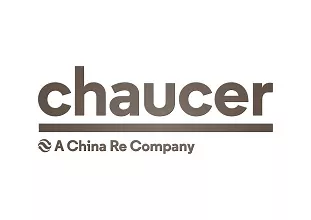 Are you interested in climate change, or cyber crime? Do you want to be part of a company that helps businesses protect their assets against risks? From protecting renewable wind farms from natural disasters to insuring fleets to continue facilitating world trade, we help businesses get back up and running after a catastrophic disaster. We are Chaucer, a global specialty (re)insurance group.
We are excited to launch our new scholarship programme which is open to students from disadvantaged backgrounds that are interested in pursuing a career in the industry. We will encourage, support and mentor you throughout your studies, so that on graduation, you will be ready to launch your insurance career debt-free.
The insurance industry offers bright graduates a dynamic and exciting career, whether you choose to be an underwriter, working with brokers and clients or you wish to focus on the data to help model risks, there is something for everyone.
At Chaucer, we are committed to creating a diverse workforce and inclusive environment that reflects our company values and enables high performance and innovation. We acknowledge that advantages and barriers exist and are determined to address the need for equity.
What's on offer?
Full tuition fees and living expenses for 3 years
Mentoring
Work placement opportunities
Scholar will be encouraged to apply for the graduate scheme on graduation.
Who is eligible to apply?
In order to apply for this scholarship you must be
Currently in year 13 and applying to university for the 21/22 academic year
Have a household income of less than £35,000 (as assessed by Student Finance)
You are predicted to achieve 3 A-levels grades A – C or equivalent (and you must achieve this)
You must be a UK student
The scholarship is open to students enrolled in any full time degree discipline except vocational degrees (i.e. Architecture, Medicine, Drama/Performing Arts, etc.)
About You
We are looking for potential in our applicants and are interested
in people that:
Can learn to work with analytical information, and are generally good with numbers
Are able to communicate with a diverse range of people and be a positive team player
Demonstrate a keen eye for detail and organisational skills
Are curious, take on feedback, and love learning
Application Timeline
Applications open Monday 1st March 2021
Applications close Monday May 31st
Shortlisted applicants notified in June 2021
Proof of A-level results and confirmation of your university place requested after A-level results:
Successful student notified by Friday August 20th 2021
How many scholarships are available?
Initially just one, but we are hoping to offer more in future years.
To learn more about us see https://www.chaucergroup.com/
For any questions please email [email protected].
The deadline for applications is Monday 31st May 2021.
---
Some useful resources to help you learn more about insurance:
A diverse workforce and an inclusive workplace are core to our success as a business and integral to our winning strategy and culture. We recruit from the widest available pool of talent, and our hiring, assessment and selection process is fair, free from bias and one which ensures we select the right person for the job, based on merit. We are committed to promoting a culture that actively values difference, and recognises that everyone has the right to be treated with dignity and respect throughout their employment.

TERMS & CONDITIONS
Applicants for the Chaucer Scholarship agree to be bound by these terms and conditions. The promoter of the scholarship is Chaucer Group, 52 Lime Street, London EC3M 7AF.
By submitting an application for the scholarship, you agree to be bound by these terms and conditions.
Applicants must have UK/Home fee status. International students are not eligible to apply.
No other alternatives to the scholarship will be offered and the scholarship is not transferable.
All applications must be completed and received in full by 31st May 2021. No consideration will be given to applications which do not meet all the conditions set out herein, which are incomplete or invalid, or which are received after the deadline.
Chaucer Group accepts no responsibility for applications that are lost, mislaid, corrupted, damaged or delayed in transit (regardless of cause, including, for example, as a result of any equipment failure, technical malfunction, systems, satellite, network, server, computer hardware or software failure of any kind). Chaucer will also not accept proof of transmission as proof of receipt of entry.
All applications must be received via the online application form at https://www.thescholarshiphub.org.uk/Chaucer-Scholarship
Only one application will be accepted per applicant. If an applicant is found to have submitted more than one application, they will be disqualified.
When you apply for this scholarship, your personal and contact information will only be used in relation to this application. It will be shared between The Scholarship Hub and Chaucer Group for the purposes of assessing your application. When the scholarship closes, all applicants' details will be deleted, unless you agree on your application form that Chaucer can keep in touch with you. More on the companies' privacy policies can be found at https://www.chaucergroup.com/privacy-cookie-policy/ and https://www.thescholarshiphub.org.uk/terms-conditions-and-privacy-policy/
Shortlisted Candidates will be notified by June 30th 2021. All shortlisted candidates will be required to submit proof of acceptance on their course once A-level results have been awarded in August, at which point the final winner will be chosen and notified.
The tuition fees will be paid direct to the university. Maintenance costs will be awarded directly to the students at the start of each academic year.
Continued support of the winner over 3 years will be subject to  continuing academic success (on target to achieve a 2:1 or above).
The winner will be expected to meet with their allocated mentor twice each term throughout the course of their studies and once with the HR department each term to keep Chaucer informed of their progress.
The Scholarship applications will be judged on a discretionary basis by a selection panel in accordance with the scoring guidelines which aim to determine the most apt and deserving answers. (Such objective scoring guidelines will be available on request to applicants). The decision of the selection committee regarding each application shall be final and there is no appeal against this decision.
Scholarship winners will be offered paid internship opportunities as part of the scholarship, during the course of their degree, which they will be expected to commit to. However this does not constitute an offer of employment upon graduation, nor is there any obligation on the winner to accept such an offer.
Any winner found to have supplied incorrect or misleading information in their application at any time after the award will be liable to immediately repay any and all awards.
This scholarship opportunity is not open to employees or the immediate family of employees of Chaucer.
---