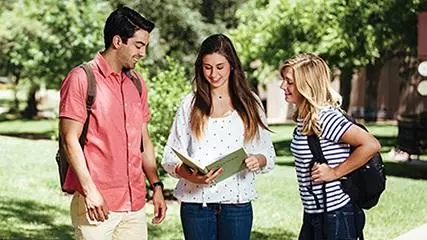 Scholarships and bursaries for care leavers have been designed to provide you will additional financial support when going to university. Students who have been in care often face additional challenges when progressing successfully to higher and further education and these care leaver scholarships often provide additional advice and support to help you through. If you haven't been in care, but you are estranged from your parents, then there are other funding opportunities for estranged students.
Most universities now offer additional support to Care Leavers to help them achieve their aspirations in achieving a degree.
Charities supporting care leavers
As well as scholarships offered by the universities there are a number of charities which offer support (not necessarily financial) to care leavers.
Here are some examples of care leaver opportunities available. Some are scholarships and will carry other eligibility criteria; some are bursaries which will be automatic if you have been in care.
To find more, select "Personal circumstances" as the reason for the award in our scholarships database.
Care Leavers Bursary – University of Leicester  – worth £2,000 a year for the duration of your course. You must be under 25 years of age when you start.
Care Leavers Scholarship – University of Gloucester – for students who have been in care for a minimum of 3 months the award is worth £6,625 a year.
Care Leavers Bursary – Newcastle University – a yearly award for students who have experienced local authority care for a period of at least 3 months, within the last 10 years.
BU Care Leavers Bursary – Bournemouth University – up to £9,000over 3 years for students with a household income of £25,000 or less who have been in care for three months or more in the last five years.
Care Leavers Opportunity Bursary – University of Liverpool – To be eligible for this award of £3,000 per year you will have spent 6 months in care over the last 10 years prior to making your application and be under the age of 28.