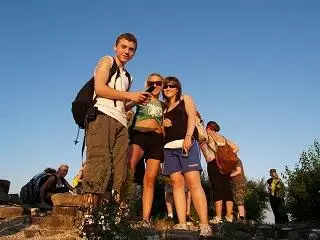 It doesn't matter whether you study hundreds of miles from home, or live just down the road. The one thing that's always guaranteed is the high price of travel.
Even getting away from it all for a holiday (if you can afford one) means your finances will take a major hit. However, there are tricks for getting cheaper travel as a student.
We'll show you 5 ways you can cut down your travel budget via those pesky planes, trains and automobiles…
1. Advance booking
When it comes to your journey, preparation is everything. Advance booking is a great way of getting a cheap fare, but what are the tricks behind finding the best deals?
Here's the thing. For trains you should generally look into booking at least 12 weeks in advance. They really don't make it easy for us do they?
Thankfully some sites try and make it as quick and simple as possible. Trainline's ticket alert system notifies you by e-mail when discount fares are up for grabs.
Any travel company worth their salt these days has their own app. National Rail  give you access to cheap fares with no booking fees, so well worth looking into. And of course don't forget to apply for your Young Person's Railcard, which gives you 33% discount.
Advance booking is advisable on all modes of transport, but with rail by far the most expensive, you should pay particular attention if you're planning to jump on a train.
2. Split your journey
Getting from A to B isn't what it used to be. You're now more likely to get a great deal going from A to Z, by way of C, F and X. Confused? You should be!
Let us help you. What we're saying is that it can be easier to split your journey by doing things like getting a single there and a single back, rather than one return ticket.
By dividing your trip into sections you can save money, though if you're travelling off peak be sure to stick to your recommended route as they're pretty strict about times.
This may seem like a convoluted way of doing things, but follow our ticket-splitting trick and you'll be surprised what you can knock off your monthly travel costs.
3. Cards
On top of the Young Person's Railcard,  there are also other options you may not know about.
Now, going by coach can rescue your travel budget from financial oblivion, and companies such as National Express or Megabus have famously cheap fares.
It gets better. They offer a Young Persons Coachcard for those who enjoy their no-frills travel in bulk. Aimed at the 16-25s, it costs a mere £12.50 per year.
And in case you don't know, there's a 16-25 Railcard if you need to travel by train.
Want a great deal where you can obtain one for only £10? Read more here.
4. Go off peak
Another no-brainer for short or long term travellers is heading out off peak. The bus ride home is cheaper later in the evening, which is handy, but doesn't sound very exciting.
Here's something cool. Off peak is just as good for going abroad. Obviously it isn't without cost, but these are significantly reduced if you consider your options.
Being a student means you're fairly flexible, so why catch that sun when everyone else is trying to? You'll save money and get a better tan booking off season.
Do you really have your heart set on one particular location? Broaden your horizons by going somewhere with the cheapest flights, rather than the biggest landmarks.
5. Hidden costs
You're spoilt for choice when it comes to cheap travel companies, travel apps and price comparison sites. What you need to keep your eye on are those secret charges.
Here's the kicker. If someone is offering super cheap fares, it means they're looking to make money with add ons. It's easy to fall foul of this if you're not paying attention.
Budget airlines are noteworthy for doing this, so if you're planning to take advantage of their great deals, take a few minutes out of your day and read the small print.