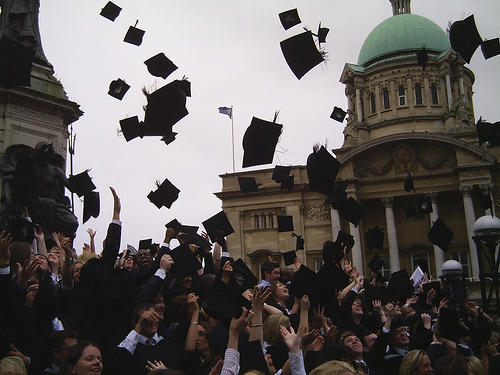 The new TEF university rankings which have been released today have given a rating of Gold, Silver or Bronze to UK universities. These new rankings have been researched and set by the Higher Education Funding Council for England (HEFCE) and have been designed to assess whether the standards within a University are considered good enough to allow them to increase tuition fees in line with inflation from 2018 onwards. Any University that receives a Gold, Silver or Bronze will be able to increase their fees.
What are the rankings based on?
The new rankings are based on a number of things that students care about such as dropout rates, employment rates, student satisfaction, teaching standards and learning outcomes but the assessments are based on data and not actual inspections of the universities.
A Bronze award means that the institute meets the expected national standards, Silver means they consistently exceed the standards and Gold that they are consistently outstanding.
Why have some of the traditionally more respected universities not been ranked as Gold?
The metrics with which each university has been assessed for this particular ranking are different to those more traditionally used and so they have thrown up different results, for example, diversity of applicants, which is where some of the elite universities may have lost out.
These rankings are also taking an overall view of the university and do not reflect teaching standards of particular courses. As they are being assessed on different benchmarks, the results have reflected this. This does not mean that suddenly a university that has consistently ranked in the top 20 UK universities has dropped its standards and is no longer worth considering. It just means that there are certain aspects of the overall university experience they need to address.
Should you consider these rankings when making your university choices?
As with all the league tables, it is worth looking at how your university choice fares, but ultimately the decision about whether to go to a particular university is based on so many other factors which are personal to you. Just because a university does well or not so well in a particular league table, is not going to mean that you will be happy, enjoy the course and do well.