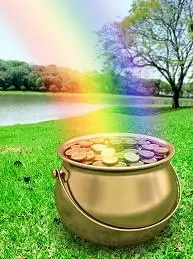 Extra financial help for students comes from a variety of sources. With the costs of going to university on the rise, students should make sure that they are aware of the extra funding opportunities that are available to them. Quite often just a small amount can make a significant difference to your day to day costs and this extra funding is basically free money. You do not need to pay it back.
General Scholarships
When you apply to university, the institution concerned will advise you about the scholarships they have available for their students, but something that not all students are aware of, is the fact that there are also other scholarships available which you could be eligible for that are not linked to your university or your subject choices.
So why don't they tell you about these? Well quite simply because the universities do not have the time and resources to track down every available source of financial help for students, but there are an increasing number of scholarships now being offered, including more and more from America opening to UK students, which could help reduce your student debts as well as provide you with some mentoring or work experience in some cases.
You can find these scholarships on our database by selecting "Open to any university" as the Institution and you can either select your subject to see what is available or "Open to any subject" as the Course, to see what is available more generally.
Funds4Uni
Funds4Uni is a unique way to set yourself up as a fundraising cause for your education via easyfundraising.org.uk and earn extra money for university. Much the same as other cashback schemes you earn money back for all your online shopping activity, but the difference with Funds4Uni is that you can ask your friends and family to support you via their usual online shopping and all the money back they earn is also pooled in to your account, to help you through university. The scheme costs nothing for you to join and it costs nothing for your friends and family to generate donations and build your own university fund.
Grants and Bursaries
There are literally thousands of charities in trusts in the UK which offer grants and bursaries for all sorts of reasons. The educational grants are not just linked to students studying for a particular subject or at a particular university but could be awarded for lots of other reasons. For example, some charities support students from particular parts of the country, or those who have particular family backgrounds and there are even some that offer grants to vegetarians or those with a specific surname, so it is worth doing spending some time to find if there are grants and bursaries that you might be eligible for.